Mirrors or Movers VII
18 Sep 2019 09:30 - 18:00
Mirrors or Movers is the world's premier conference dedicated to responsible business for the media sector. This year marks the seventh edition.
This year's conference focuses on the power of citizen movements and the role of socio-political forces in shaping beliefs and culture. We'll be exploring media's role from the perspectives of new technologies and ongoing environmental breakdown and climatic crisis..
Attended by opinion formers, academics, NGOs and media professionals, the conference is free and open to all participating companies and select outsiders. Media will be represented in all its diversity - from digital to TV, print, publishing, advertising, expos and events, and more.
This conference series started in 2013 as the launch of a Report which asked the question: _'Does media simply reflect or actively change society, and how can we measure, manage and – ultimately – improve those impacts?'_ You can download and read this report via the link below.
Fast forward to 2019 and a lot has changed - fake news, the rise of populism, the youth climate strike movement, the rise of the 'platform' companies. Therefore, we are updating our 2013 report, with initial findings being presented at this year's conference.
We have a limited number of free places available for individuals and organisations from outside of the Responsible Media Forum. If you would like to attend, sign up via Eventbrite.
Speakers
Speakers
With thanks to our speakers.
Alan Rusbridger
Former Editor-in-Chief, The Guardian
Alan Rusbridger is a prime mover in the fast-changing digital revolution from both the news and news management perspectives. As Editor-in-Chief of The Guardian for two decades (1995-2015), he oversaw seminal investigative reporting into the era's most important government and private sector surveillance leaks and hacks, including the Wikileaks, News International and Edward Snowden stories. He facilitated the newspaper's dramatic growth from a modest U.K. daily to the key international player in online media with offices now in the US and Australia.
Beyond the computer screen, Rusbridger followed his personal passions to make meaningful contributions to the cause of environmental activism, and modeled for broad audiences the value and benefits of making time for creative expression. Alan's new book on how technology transformed journalism is titled Breaking News: The Remaking of Journalism and Why It Matters Now.
Alison Stewart
Children's Media Producer, Writer and Consultant, Hope Works
Alison has worked in children's media production for most of her career, twice at the BBC and also as a freelance Series Producer, Director, and Scriptwriter. Her most recent role at the BBC was Head of CBeebies Production. Alison left the BBC in 2018 and since then has been writing and consulting.
Alison currently leads a project called Hope Works, which she co-founded with Lucy Murphy, Head of Kids Content at Sky. Hope Works is a global initiative to promote the values of tolerance and inclusion amongst children and their parents/carers, through a set of short films with additional learning resources. The project launched on World Children's Day on 20th November 2018 and discussions are taking place with broadcasters to produce a second series of films this year. www.hopeworksproject.com
Anna Easton
Global Head of Social Impact, Dentsu Aegis Network
Anna is Global Head of Social Impact at Dentsu Aegis Network and a senior associate at the Cambridge Institute of Sustainability Leadership. Anna joined Dentsu Aegis Network in September 2018 where she is responsible for all activity relating to Dentsu Aegis Network's social purpose – to create a Digital Economy that works for all – including directing Dentsu's sustainability strategy. A global leader in media and digital communications, Dentsu Aegis Network operates in 145 countries worldwide with more than 45,000 specialists dedicated to changing the relationship that brands have with consumers.
Biz Ghormley
Director of Communication and Engagement, EAT Forum
At EAT, Biz leads teams elevating inspiring stories, deepening dialogue and convening leaders to drive action towards a sustainable, healthy and equitable food system. Biz joined EAT in 2019, bringing with her 15 years of experience in storytelling, social justice and system change work.
Analytical and passionate, she began her career as a bilingual investigator for public defense attorneys in the Bronx. Throughout her career, she has used story and strategy to galvanise communities, expand action-oriented awareness and raise dollars for a variety of organisations and issues. Biz holds a MS in Strategic Communication from New York University and a BA from Wesleyan University.
Dr. Jamie Hartmann-Boyce
Senior Researcher in health behaviours, University of Oxford
Jamie's work focusses on obesity and tobacco control, with a particular interest in synthesising evidence to inform decision-making. She is passionate about engaging the public in research and has been involved in podcasts, blogging, and tv and radio interviews to communicate research results outside of academia.
Jamie has an MA in the history of medicine; her MA work explored the tobacco industry's influence on discourses about personal responsibility for health in the 1950s and 60s. Her DPhil focussed on self-management of weight in adults with overweight or obesity.
Dr. Márcia Balisciano
Corporate Responsibility Director, RELX Group
RELX is a global provider of information and analytics focused on science and health, risk and business, legal and exhibitions. Engaging colleagues throughout the business, Márcia works to ensure RELX' extra-financial performance is a source of competitive advantage and stakeholder confidence.
She is a member of the board of the Ban Ki-moon Centre for Global Citizenship, the United Nations Global Compact UK, and the UK National Crime Agency's Child Rescue Alert Development Board; founding director of London museum and educational facility Benjamin Franklin House; and chair of the Conference Board's Corporate Responsibility and Sustainability Council. Márcia holds an MA in International Relations from the University of Chicago and a PHD in Economic History from the London School of Economics. She was named Member of the British Empire (MBE) in the Queen's 2007 Birthday Honours List.
Dr. Nikos Sotirakopoulos
Lecturer in Sociology and Criminology, York St. John University
Dr. Nikos' research focuses on how some of the core values and concepts of modernity and the Enlightenment, such as individual agency and material progress, have been problematised over the last decades, in the narratives of the new left, mainstream and extreme right. He is author of the book The Rise of Lifestyle Activism: From New Left to Occupy (Palgrave Macmillan, 2016) and is a frequent commentator on Sky News. He is also the Academic Adviser for the Ayn Rand Centre UK.
Fiona Ball
Group Head of Inspirational Business, Sky
Fiona joined Sky in 2005 and leads the Group's work on the environment (from reducing the company's impact on the environment to ensuring its product and services are sustainable), child safety, access services and responsible sourcing.
Fiona was responsible for Rainforest Rescue, Sky's six year campaign and partnership with WWF to inspire customers to get involved and help save one billion trees in the Amazon Rainforest. Fiona is now actively involved in Sky's new campaign, Ocean Rescue, which aims to protect the health of our oceans by ensuring Sky leads industry by being single use plastic free in its operations, products and supply chain by 2020.
Fiona Morgan
Group Head of Inspiring Action, Sky
Fiona has over 15 years' experience in leading global campaigns. Sje joined Sky in 2014, leading Sky's investment in cycling across its British Cycling partnership, Sky Ride and Team Sky, which saw over 1.6 million more people take up the sport regularly. Since 2017, Fiona has been leading Sky's group-wide corporate and social purpose brand strategy as part of Sky's Bigger Picture Team, leading on Sky's Ocean Rescue consumer campaign which has reached awareness of over 45.8 million people to date across Europe.
Before joining Sky, Fiona developed and managed the brand relationships and commercial interests of David Beckham, Andy Murray, Sir Bradley Wiggins and Lewis Hamilton. She started her career at IMG in Florida, and managed SAP's global sponsorship portfolio and developed Westfield's commercial London 2010 strategy and operations.
Harriet Kingaby
Co-chair, Conscious Advertising Network
Harriet is an award winning communications strategist who has worked with some of the biggest (and smallest) brands on the planet to land international campaigns, bring sparkle to sustainability and create behaviour change programs with impact. She's also responsible for the Boris/Trump 'kiss' mural that rallied young voters around the EU referendum.
She co-founded the Conscious Advertising Network with Jake Dubbins of MediaBounty in 2017, in the wake of scandals involving tech platforms and advertising. Their mission is to ensure the ethics catches up with the technology of modern advertising.
Jamie Rowles
Head of Investments, Sky Ocean Ventures, Sky
Jamie joined the Sky Ocean Ventures team in 2018 to lead the fund's investment processes and portfolio management. Sky Ocean Ventures is a media-powered impact investment fund focused on non-strategic impact investment. The fund has a £25M commitment from Sky with a mission to invest in and accelerate new science and technology that can address the ocean plastic crisis. It partners with leading research and scientific bodies such as National Geographic, Imperial College London and Innovate UK.
Prior to Sky, Jamie worked as an investor at technology investment funds in both the UK and US. He started out as a private equity lawyer at Freshfields and Simpson Thacher & Bartlett in the UK and the Middle East. Jamie holds an MBA from UCLA Anderson Graduate School of Management.
Jeremy Mathieu
Sustainability Advisor, BBC
Jeremy is a Sustainability Advisor for the BBC, working on embedding the organisation's Greener Broadcasting strategy across divisional boards, leading on all sustainability training and on efforts to engage audiences with sustainability across all editorial output.
Jonnie Hughes
Supervising Producer, Silverback Films
Jonnie was an ecologist, teacher and journalist before joining the BBC in 2000 to make nature films. He's spent the last two decades working on a range of programming from live shows like Springwatch, to studio shows, to documentaries on hunter-gatherers, to landmark wildlife series, and most recently, as director on an upcoming feature film with Sir David Attenborough.
His work has won a Grierson, Panda awards, Jackson Hole awards and BAFTAs. As supervising producer on the Netflix/WWF Our Planet project, he was in charge of making a rich media website and a raft of social films that explain to viewers of the series exactly how we can yet save Our Planet!
Laura Ellis
Head of Technology Forecasting, BBC
Laura is a journalist and digital leader with a focus on new technology, machine learning and data. She focuses on ensuring the BBC is best placed to take advantage of emerging technology and takes a particular interest in the ethics of technology, personalised and automated journalism.
Laura has worked on news teams across broadcast and digital for twenty years in a variety of roles - as a presenter, reporter, producer and Editor. She has led two of BBC England's regions - the West Midlands and the South East - in the latter, establishing one of the corporation's first fully digital newsrooms. From 2007 - 2019 she ran the News and Sport websites for the BBC in England, building the audience to 19m weekly browsers.
Sanjay Nazerali
Global Chief Strategy & Development Officer, Dentsu X
Sanjay's career has spanned MTV, BBC News and now, Dentsu, where he is global chief strategist at dentsu X. Outside of work, Sanjay has been a trustee at BBC Media Action (the media empowerment charity), NAZ (the sexual health charity), and Index on Censorship.
Throughout this time, driving positive behavioural change through media has been at the heart. This is reflected also in his role at the World Economic Forum, where he is one of Dentsu's representatives and co-chair of the Future Council on Media, which explores the opportunities and potential pitfalls of developments in media.
Sanjay struggles with the fine line between information and propaganda; between CSR and tokenism; between responsibility and innovation.
Trish Halpin
Editor-in-Chief, Marie Claire UK
Trish Halpin is editor-in-chief of Marie Claire, where she oversees a large team of cross-platform creatives. In her ten years at the helm, Trish has led a number of purpose-led initiatives, including the #startsomewhere sustainability campaign and bi-annual specials, the Inspire & Mentor mentorship programme and the Future Shapers Awards, celebrating British women who are changing the way we live and work. She has commissioned investigative reports on topics ranging from the Rotherham grooming scandal to gender inequality in the justice system, and in 2011 a feature on rape as a weapon of war won the Amnesty International Media Award. Trish previously edited fashion title In Style and lifestyle glossy Red. She is a qualified coach and patron of children's charity Rainbow Trust.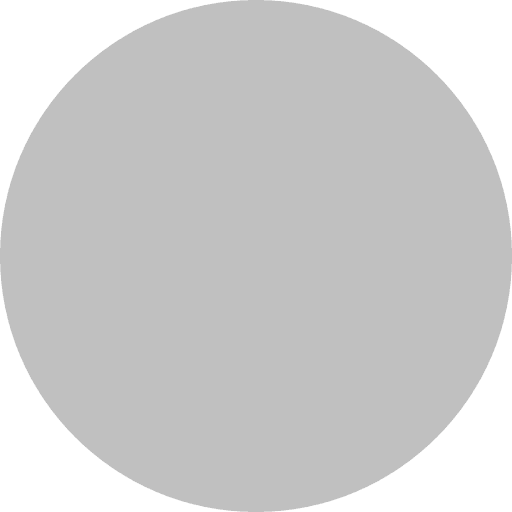 Karin Petterson
Director of Public Policy, Schibsted
Participating organisations
Previous Event
Mirrors or Movers VI
Responsible media is made in stories
2 Oct 2018 12:30 - 18:30
Join our mailing list
If you're interested in finding out more about Mirrors or Movers, sign up here.
We will only use this information to send you promotional material related to the activities of the Responsible Media Forum. We keep traffic to a minimum and will never share your details with third parties. You can opt out again at any time by sending us an email.
Register for Mirrors or Movers VII now - it's free!