Mirrors or Movers VI
2 Oct 2018 12:30–18:30
Speakers
Speakers
With thanks to our speakers, who have generously given their time for free.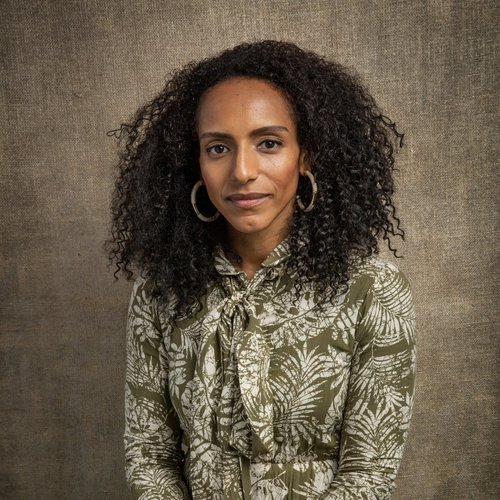 Afua Hirsch
Journalist & Writer, The Guardian; BBC; Sky News; CNN
Afua Hirsch is a writer, journalist and former barrister. She is a columnist for The Guardian Newspaper, and appears regularly on the BBC, Sky News and CNN, and is the author of the bestselling book Brit(ish): on Race, Identity and Belonging.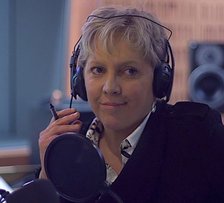 Carrie Gracie
Journalist, BBC
Carrie Gracie's career in journalism began at the BBC over 30 years ago, where she is still part of the Newsroom team. She came into the limelight when she spoke out over pay inequality in her former role as China Editor at BBC.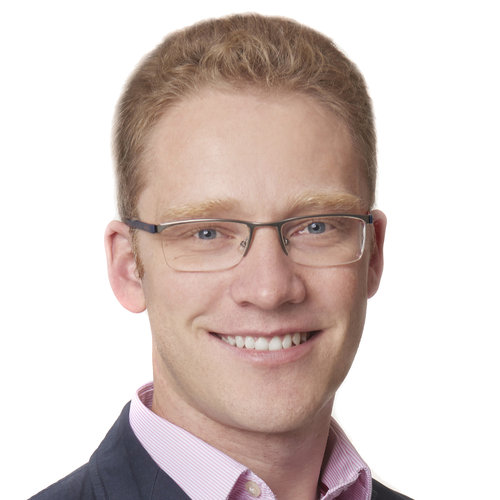 Daniel Bruce
Chief Executive, Internews
Since his appointment as Chief Executive, Bruce has overseen complex Internews projects such as the Gaza Strip conflict, West Africa Ebola outbreak, Ukraine conflict and other major disaster responses. He has written and commented extensively on underlying issues and challenges in the global media sector.
He is an international media specialist with 20 years' experience in broadcasting, journalism, regulation, support to independent media development and press freedom worldwide.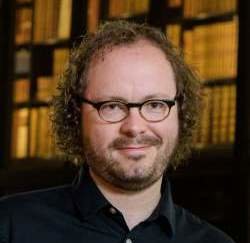 Dr. James Williams
Writer and academic, University of Oxford
James started his career at Google, where he built the metrics framework for the company's search advertising business and received the Founders' Award, the company's highest honour. He is also a visiting fellow at the Centre for Research in Arts, Social Sciences, and Humanities at the University of Cambridge, and an advisor on technology issues to numerous governments and companies. His work has been covered by The Economist, The Guardian, the BBC, and numerous other news outlets.
Today, James Williams is a writer and researcher at the University of Oxford. He received his PhD from Oxford, where his research focused on the philosophy and ethics of attention and persuasion in technology design. Last year he won the inaugural Nine Nots Prize, a major literary award for innovative thinking. His first book, 'Stand Out of Our Light: Freedom and Resistance in the Attention Economy,' was recently published by Cambridge University Press.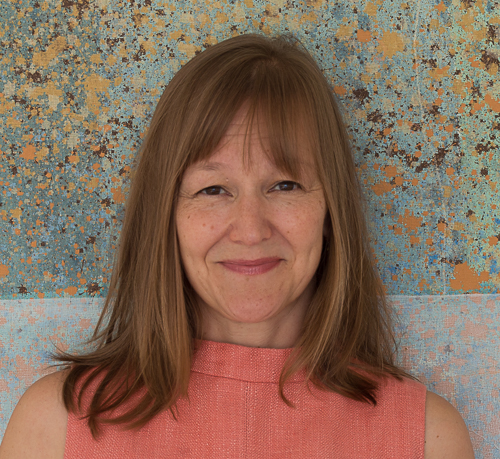 Jessica Sandin
Strategy & Communications Lead, Internet Commission
Jessica is a digital industry veteran, having covered the early days of the mobile content industry as a prominent editor and analyst before moving on to consultancy and subsequently leading global app strategy at Nokia/Microsoft.
She leads on strategy and communications at the Internet Commission, an initiative for a more transparent and accountable internet. Jessica is passionate about redressing the balance between citizens and digital. In 2015, she co-founded Thrive with Digital, a project focused on the need to improve our relationship with screens while keeping all the great aspects of digital.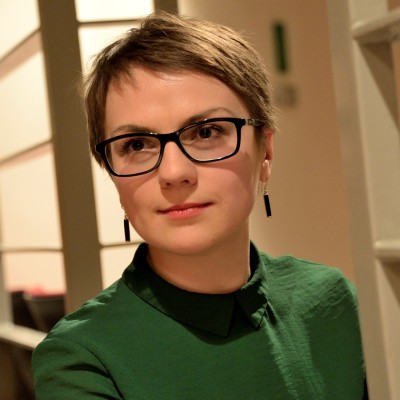 Nataliya Gumenyuk
Head, Hromadske TV
A prominent journalist and co-founder of Hromadske TV, Nataliya is household name in Ukraine, where Hromadske has established itself as an authoritative and independent source of news in Ukraine, broadcasting in both English and Russian.
Gumenyuk is an independent, international correspondent, specialising in foreign affairs. She has reported on many major political and social events around the globe. Gumenyuk is the author of, 'Maidan Tahrir. In Search of the Lost Revolution,' a collection of her own, various reports from Egypt to Iraq, and other countries in conflict in the Middle East, surrounding the development after the Arab Spring.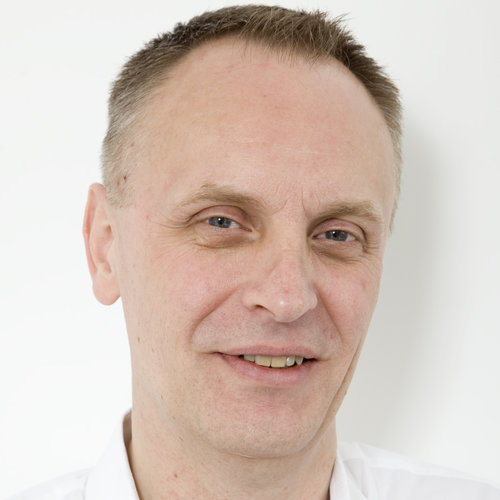 Richard Horton
Editor-in-Chief, The Lancet
Richard joined The Lancet in 1990, having qualified in physiology and medicine. Through editorial decisions made at The Lancet - widely recognised as the world's leading medical publication - Richard and his team have considerable influence over the recognition and attention that the latest research receives, setting the agenda for medicine.
Richard was the first President of the World Association of Medical Editors and is an honorary professor at the London School of Hygiene and Tropical Medicine, University College London, and the University of Oslo. He has received honorary doctorates in medicine from the University of Birmingham, UK, and the Universities of Gothenburg and Umea in Sweden. In 2016, he was appointed to the High-Level Working Group for the Health and Human Rights of Women, Children, and Adolescents. He has been honoured numerous times including, in 2017, being awarded the Edwin Chadwick Medal for outstanding contributions to the advancement of public health.
He has a strong interest in global health and medicine's contribution to wider culture. He now works to develop the idea of planetary health.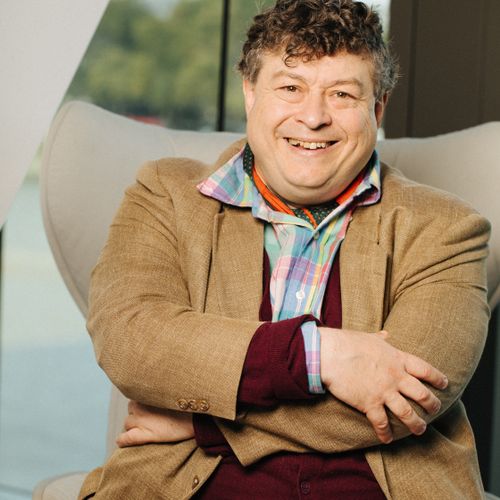 Rory Sutherland
Vice Chairman, Ogilvy & Mather Group UK
The culmination of a long and successful marketing career, over 20 years of it at Ogilvy, Rory co-founded Ogilvychange in 2012. Here, he co-heads a team of psychology graduates who look for "butterfly effects" in consumer behaviour, seeking out those unexpected (and inexpensive) nudges that transform the way that people think and act.
Rory is a recognised industry leader and has variously been President of the IPA, Chair of the Judges for the Direct Jury at Cannes, and has spoken at TED Global. He writes regular columns for the Spectator, Market Leader and Impact, and also occasional pieces for Wired.
Rory is married to a vicar and has twin daughters aged 14. He lives in the former home of Napoleon III - unfortunately in the attic. He is a trustee of the Benjamin Franklin House in London and of Rochester Cathedral.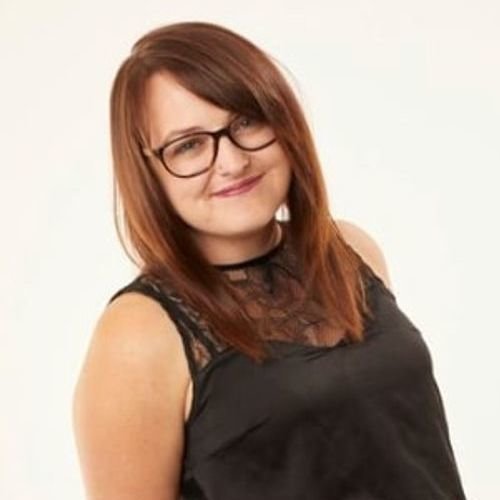 Sam Brown
Programme Lead, Doteveryone
Sam Brown is the Programme Lead at Doteveryone focused on creating a model of Responsible Technology for technology professionals. Doteveryone is a London-based think tank founded by Martha Lane Fox that works with policy makers, regulators, the social sector and the technology industry to champion responsible technology for a fairer future.
Sam recently moved to London from the financial tech industry in Canada, where she worked with technology executives to implement organisational strategies and business transformations driven by new technologies and changing customer and business needs.
She was also a volunteer National Business and Human Rights Coordinator for Amnesty International Canada a decade, working on many national and international campaigns related to business accountability frameworks and policy advocacy.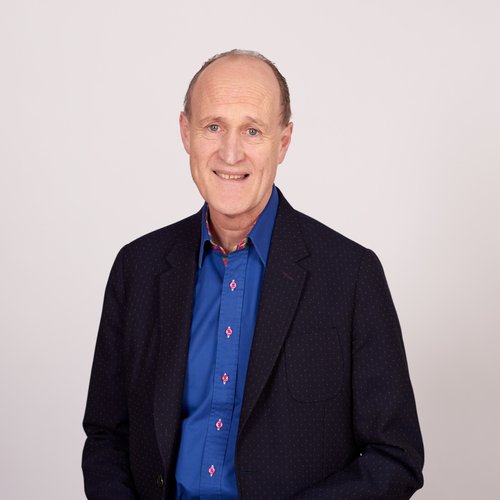 Sir Peter Bazalgette
Chairman, ITV
As part of his long and illustrious arts and media career, Sir Peter Bazalgette occupied a number of the UK's highest level positions including positions as Chair of Arts Council England and Non-Executive Director of the UK Department for Digital, Culture, Media and Sport. He was Chief Creative Officer at Endemol, where he personally devised several internationally successful TV formats such as Ready Steady Cook and Changing Rooms. Peter's book about the business of TV formats, 'Billion Dollar Game', was published in 2005, and in January 2017 he published 'The Empathy Instinct'.
Today, Sir Peter is Executive Chairman of ITV and is Chair of the Baillie Gifford Non-Fiction Book Prize Trustees. He recently led an independent review into the UK's creative industries as part of the Government's new Industrial Strategy. In 2017, Peter was appointed as a Non-Executive Board Member of UK Research and Innovation (UKRI). Peter also serves on the Advisory Boards of BBH and YouGov.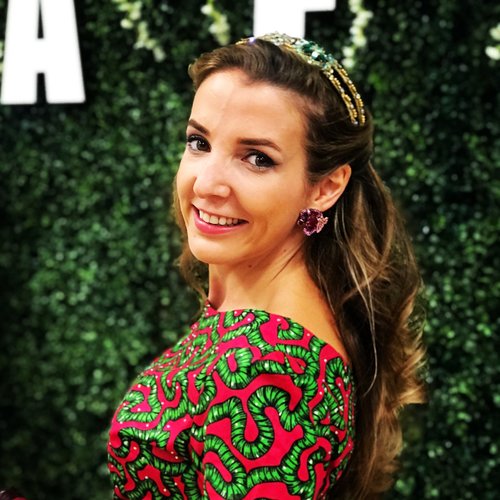 Tessy Nassau
Director of Impact (EMEA) and Special Projects, Vice
Tessy is a former Luxembourg Army officer, where she volunteered to take part in the UN Mission in Kosovo as the only female member of her draft.
She is currently Director of VICE Impact for the EMEA region. She is also Director of Special projects, a department that aims to address the fast-changing social and political environment in developing countries.
Tessy is a UNAids Global advocate for Young Women and Adolescent Girls. She is also patron of UN Association UK, where she works on sexual violence in conflict. Moreover, Tessy is the Co-founder of Professors Without Border, a social enterprise that aims to bring quality education all around the world. Previously, she was Director of Communication at DS-48, a London-based intelligence company.
Tessy has received numerous awards, including the UN Medal of Recognition for her work on the Kosovo peacekeeping mission; the Order of Civil and Military Merit of Adolph of Nassau; the Mrongovius Medal of Recognition for her work on spreading humanistic ideas globally; and the Women Economic Forum Woman of the Decade Award for her work on women empowerment, security and peace. This year, she will receive the Global Empowerment Award.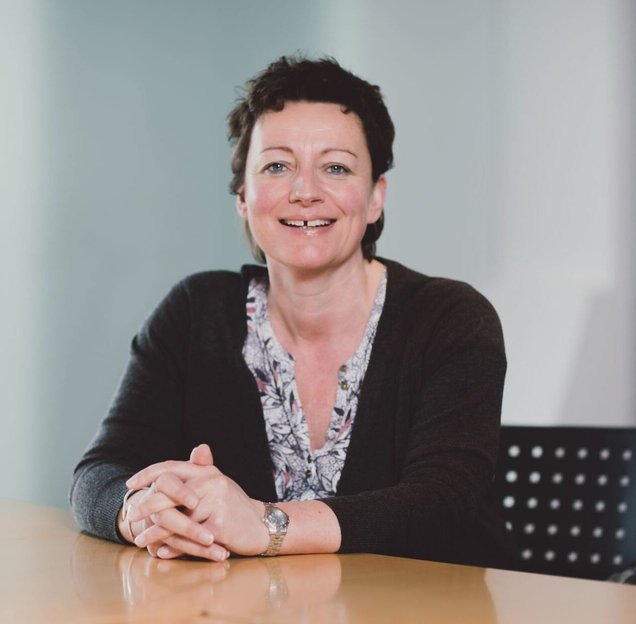 Vikki Cook
Director of Standards and Audience Protection, Ofcom
Vikki Cook has over 20 years' broadcasting industry experience . She began her career at the BBC, working in both radio and TV. Vikki moved to Sky in 2001 and held a number of senior executive roles, including Head of Planning, and Head of Home News when Sky News was named RTS News Channel of the Year.
She was also Deputy Editor of 5News. In 2013, she was the launch Director of local TV station, London Live. In 2017, she joined Ofcom as Director of Standards and Audience Protection. Vikki also leads the regulator's diversity in broadcasting programme of work.
Vikki is an active member of BAFTA and the RTS.
Previous Event
Mirrors or Movers V
Responsible media in a post-truth age
31 May 2017 12:30–17:00
Mirrors or Movers is the world's premier conference dedicated to responsible business for the media sector.
At the fifth Mirrors or Movers conference, we focused on a phenomenon everyone's talking about: fake news. We looked at the implications for the wider sector and formats, asking our expert speakers; as trust is tested, what disruption can we expect across media formats?
Building on the inaugural Mirrors or Movers report and our latest report on The Future of Responsible Media, we brought together leading experts and practitioners to debate how media influences society and what responsibility media companies should take for the social impacts of their content. Attended by opinion formers and media professionals from 35 major media companies, the conference explored the implications of 'post-fact' for the media sector.
Join our mailing list
If you're interested in finding out more about Mirrors or Movers, sign up here.
We will only use this information to send you promotional material related to the activities of the Responsible Media Forum. We keep traffic to a minimum and will never share your details with third parties. You can opt out again at any time by sending us an email.